Eric & Allison Hasley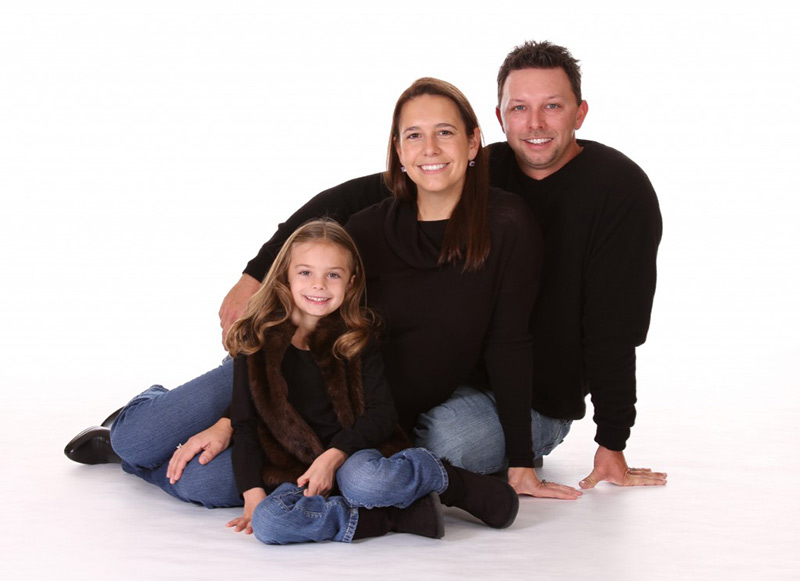 Following Joani and Norvel's retirement, Hasley Recreation transitioned ownership to Eric and Allison Hasley. Eric Hasley began selling in the North Georgia and Metro Atlanta Area over 15 years ago. He still maintains this territory and continues to work closely with our long-time customers as well as our newer ones. Eric is extremely proficient in AutoCad and designing unique playgrounds. He has worked on many feature projects such as the four natural parks in Forsyth County (Caney Creek, Haw Creek, Old Atlanta and Chattahoochee Pointe), Greater Atlanta Christian School, numerous City of Roswell Parks, Etowah River Park and many more. His design specialties have led him to be a member of several custom design committees where he has helped develop new playground equipment components for Miracle and Rocks and Ropes. Over the years, Eric has worked hard to build Hasley Recreation into Georgia's Premier Recreation Equipment Company. In 2006, he was approached by Poligon Park Architecture to have Hasley Recreation become their manufacturer's representative in the State of Georgia and that was subsequently followed by Wabash Valley/Urbanscape, Vortex, Rocks and Ropes and Greenfields. With the addition of the new manufacturers, Eric brought in his wife, Allison Hasley, to learn the new products and assist with the ordering and management of new projects. In less than a year, Allison had become an integral part in the business; managing multi-faceted projects, coordinating shipping, bid estimating and assembly and much more. Allison became a second office manager to Joani and is now the sole office manager while also maintaining her duties of being the controller and manger of large scope projects.
Sienna Hasley is the "Official Playground Tester". She also assists occasionally in design work by giving her opinion on components she likes and whether or not she feels a design is fun enough. Her favorite components right now are the Mega Tower slides, the Rocks and Ropes and the Jax Web. Sienna attends Buford Academy and loves being part of the Buford Wolves Family. Sienna is very active in gymnastics and competes on the Competitive Team Gymnastics at Gymnastix Training Center.
Ryan Hasley
Ryan Hasley is the sales consultant for Southwest Georgia and the western part of middle Georgia. He is the youngest son of the founders, Joani and Norvel Hasley. Ryan graduated in 2004 from the University of Georgia with a BBA in Marketing. He immediately joined the Hasley Recreation team. Through traveling with Eric and learning from his Dad, Ryan quickly grasped the product lines and how to connect with his customers. He has developed many unique design concepts and continually provides fresh new ideas for his customers. Ryan has been the on the forefront of the Troup County SplashPad bid with installations at both Calumet Park in LaGrange and an upcoming one in Hogansville. He has also had a pivotal role in playground designs for the Muscogee County School System. Ryan is married to Wendy Hasley and they have a son, Mason.
Emily Kurilla (Savannah)
Hasley Recreation, Inc. – Independent Sales Consultant
Emily Kurilla recently began a new career with Hasley Recreation, Inc., a full service recreation consulting company that provides site planning, design, and installation services for play or park areas. In addition to traditional play equipment, Hasley Recreation, Inc. specializes in aquatic play, shelters, fitness, site amenities, and surfacing. Emily serves as the Southeast Georgia sales consultant based in Savannah.
In 2017, Emily stepped down as the Executive Director and Riverkeeper for Ogeechee Riverkeeper, a nonprofit clean water advocacy organization. During her 6-year tenure she worked on pollution investigations, environmental policy review, and public education and outreach. Career highlights include successful navigation of the organization through its response to the 2011 fish kill on the Ogeechee River and Clean Water Act Lawsuit settlement with King America Finishing. She also collaborated with the Georgia Water Coalition, other Riverkeepers, and legislators to introduce and pass Georgia House Bill 549 to address pollution spills in state waterways and House Bill 413 to fine-tune the rules and regulations regarding petroleum pipeline construction.
Emily was born and raised in coastal Georgia, but spent 4 years in the Atlanta area where she earned her Bachelor of Science in Environmental Studies from Emory University. After graduation Emily promptly headed back to the coast she loves where she worked with sea turtles on Wassaw Island and then transitioned into the Public Works field at The Landings Association on Skidaway Island. She is recently wed and lives with her new husband, Paul, and rescue dogs on Isle of Hope, GA.